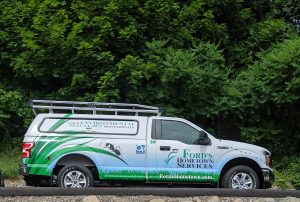 JOIN OUR TEAM OF PUBLIC HEALTH DEFENDERS!
Ford's Hometown Services is expanding and seeking passionate, reliable and eager individuals to join our team. We are known for being the home of the "Pest of the Month".  The person who holds this position provides education, customer service and above all industry-leading pest management services to our customers. They are responsible for identifying, selecting, mixing, and applying pesticides or manual solutions to eliminate or control pests and wildlife.
A Massachusetts Commercial Applicator (Core) License is required for this position. Obtaining this license is both an investment on your part as well as ours; if you are truly self-motivated, and willing to do what it takes, then you are the exact type of person we are looking for to join our team!
Requirements of the Pest Technician:
Hold a current Massachusetts Applicator License (Core) and maintain throughout employment;
Hold a valid driver's license and satisfactory driving record throughout employment
Be able and willing to work outdoors in all weather
Compensation & Benefits:
$17/hour
Medical insurance
Vision & Dental insurance
Retirement plan with 3% match
Free company paid life insurance
Sick leave, vacation time, paid holidays
Yearly bonuses
Sales commissions for upsells
Company vehicle provided for company business
Ford's Hometown Services, Inc. is proud to be a Drug-Free Workplace and QualityPro Accredited with the National Pest Management Association.
Candidates may email us at mhoffmann@fordshometown.com or contact Human Resources directly at 508-459-3663 for more information.  Please provide your contact information when leaving a message.
Job Type: Full-time
COVID-19 considerations:
Company provides personal protective equipment and we have strict safety protocols in place for our employees.