Bat Management and Removal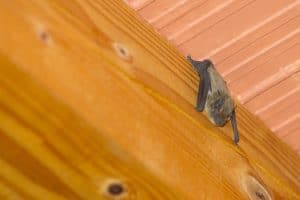 Bats are very common and beneficial animals in Worcester, Massachusetts, and contribute to insect control by eating thousands of mosquitos every night. However, they also can pose a health threat if they take up residence in your home. They are a high-risk source of rabies and viruses can easily be contracted from touching or breathing their guano. If you have a bat in your house, or think you have a colony of bats living in your attic, walls, or garage, call the bat management and removal specialists at Worcester-based Ford's Hometown Services (FHS). There is no reason to put yourself or your family in danger.
FHS is the leading Worcester, Massachusetts bat management and removal service company. We're experts at eviction and exclusion. Our licensed, professional team has experience with bat eviction and bat exclusion.
Bat Eviction: Our team can help implement humane bat management and removal techniques, such as one-way exclusion doors, an effective, safe, and legal way to remove bats. One-way bat doors allow bats out but not back into your structure.
Bat Exclusion: To prevent bats from re-entering your home, the Ford's Hometown Service experts make sure all your windows have screens. Even coin-sized openings are a potential entry point for these flying rodents, especially near your roof. Our team will inspect your Worcester, Massachusetts home to locate all bat entry points and seal them off. After the exclusion work is performed, providing an external bat control alternative, such as placing bat houses outdoors, is an effective way to keep bats out of your home while still protecting them.
If you suspect you have bats in your Worcester, Massachusetts home, make sure they don't come into contact with any people or animals. Then, contact a licensed pest control specialist such as FHS for immediate bat management and removal. Our trained technicians are Massachusetts-state certified with Problem Animal Control (PAC) licenses, OSHA fall protection certified, licensed for hydraulic lifts (if needed), trained in ladder safety and are nationally accredited with the Quality Pro Accreditation.
If you live in Worcester, Massachusetts and have a bat problem, call the bat management and removal team at FHS today at 800-649-9992 or request an online quote today!
The best service starts here.
We're the most trusted pest control and lawn care company in Central Massachusetts. But don't take our word for it. Read real reviews from happy customers. Then call us and join our growing list of residents, families, and businesses who depend on Ford's Hometown Services to protect what matters most.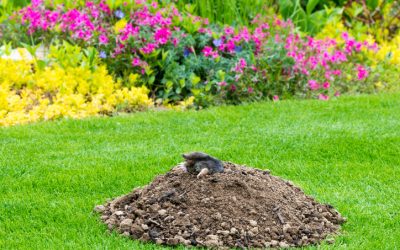 When you work hard on your lawn and flower beds, there's nothing more frustrating than seeing all of that effort destroyed by a mole. These small, burrowing insectivores can ruin a yard in a matter of days. In fact they can dig up to 18 feet per hour! Learn the...
read more