Carpenter Ant Extermination
Carpenter ant treatments and carpenter ant extermination are some of the most popular pest control topics in central Massachusetts. Ant elimination and ant treatments are all proven techniques for carpenter ant extermination.
Ford's Hometown Services (FHS) is the leading carpenter ant exterminator. Carpenter ant extermination is our specialty and no one has a better record at treating and eliminating these pests than FHS. Headquartered in Worcester, MA, FHS has been helping residents and businesses in Worcester County and beyond successfully solve pest problems like this for decades.
Years of experience: Our ant elimination professionals are experts at carpenter ant extermination, and the surrounding region using the latest science combined with our years of experience. This experience means we understand ant nesting and breeding behavior and will use that knowledge to help uncover how carpenter ants are invading your home and put a stop to it. We know the signs to look for and what areas attract ants.
Proven techniques: Some of our proven carpenter ant control techniques include putting down ant bait that gets taken back by worker ants to the colony where it is fed to the queen and ant young to begin the eradication process. Also carpenter ant treatment is highly effective. Often clues will help lead their carpenter ant control technicians to the main and satellite colonies where further eradication processes effectively perform carpenter ant extermination. Even if the main nest is not located, enough carpenter ant control bait material is brought into the colony by the worker ants to successfully destroy it.
Unmatched customer service: The FHS team is highly-respected in the area, just check out our hundreds of 5-star Google reviews. We'll treat you and your time with respect, work with you to ensure you understand your options, and stick around until the carpenter ant pest problem is solved.
If you need carpenter ant extermination services, give FHS a call at 800-649-9992 or request an online quote today!
The best service starts here.
We're the most trusted pest control and lawn care company in Central Massachusetts. But don't take our word for it. Read real reviews from happy customers. Then call us and join our growing list of residents, families, and businesses who depend on Ford's Hometown Services to protect what matters most.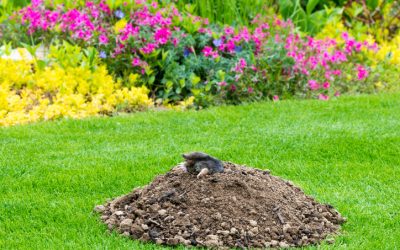 When you work hard on your lawn and flower beds, there's nothing more frustrating than seeing all of that effort destroyed by a mole. These small, burrowing insectivores can ruin a yard in a matter of days. In fact they can dig up to 18 feet per hour! Learn the...
read more