There are any number of misunderstandings about cockroaches and one of the biggest is that cockroaches are the result of a dirty or poor household. Nothing could be further from the truth. Cockroaches are found in rich and poor homes, in some of the finest neighborhoods and the cleanest households. If you have cockroaches in your home, that's nothing to be ashamed of – cockroaches are a common pest everywhere and don't care where you live or how much money you make. What's important is that you take effective steps for cockroach control and cockroach elimination.
Cockroaches will find their way into your home from a variety of avenues, including vents, sewer, and drain pipes. They can come in through cracks and crevices in your walls and foundation. They can even hitch a ride on grocery bags, boxes, and even your clothing!
If you've found cockroaches, call the cockroach exterminators at Ford's Hometown Services. Cockroaches can cause some serious problems for you and your family, including transmitting bacteria that can cause food poisoning, as well as aggravating allergies and asthma from the debris created by cast-off cockroach skins, dead bodies, and droppings. That's why it's vital that effective traditional or organic cockroach treatments such as cockroach spraying are utilized to ensure complete cockroach elimination and cockroach extermination.
Ford's Hometown also offers pest control services like:
Hornet Extermination
Bed Bug Elimination
Termite Removal
Mice and Rat Extermination
As the experts in cockroach control, the specialists at Ford's Hometown Services can provide professional, targeted, and effective cockroach treatments for your home or business. Ford's certified cockroach elimination technicians provide quick and reliable service to guarantee complete cockroach control as well as expert tips on prevention.
Using the latest traditional or organic cockroach spraying and cockroach extermination technologies and the most innovative cockroach control processes, Ford's Hometown Services are the go-to cockroach exterminators.
The best service starts here.
We're the most trusted pest control and lawn care company in Central Massachusetts. But don't take our word for it. Read real reviews from happy customers. Then call us and join our growing list of residents, families, and businesses who depend on Ford's Hometown Services to protect what matters most.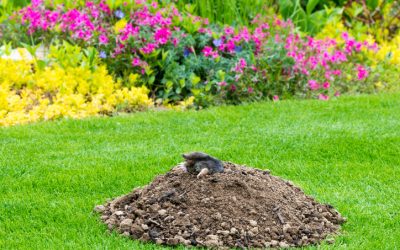 When you work hard on your lawn and flower beds, there's nothing more frustrating than seeing all of that effort destroyed by a mole. These small, burrowing insectivores can ruin a yard in a matter of days. In fact they can dig up to 18 feet per hour! Learn the...
read more