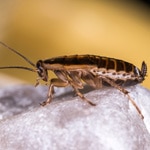 German cockroaches are the most common species of cockroaches and are prolific breeders – they can produce six generations of cockroaches a year! These tiny invaders can get into homes through tiny openings or may hitchhike a ride on a grocery bag, cardboard box, or second-hand appliance. If you suspect you have a German cockroach problem, don't delay, call the expert exterminators at Ford's Hometown Services (FHS). Headquartered in Worcester, FHS has been providing extermination of German cockroaches for 80 years.
German cockroaches is a specialty of FHS. We offer:
Experienced technicians: Our pest management professionals are experts at the elimination of Worcester, Massachusetts German cockroaches. These pests can be hard to kill, thanks to their quick reproductive cycle and resistance to certain pesticides. At FHS, we use the latest pest control science combined with decades of experience and can get rid of these pests even when other exterminators can't.
Proven service: We are known for providing exceptional service. But don't take our word for it. Check out our hundreds of Google reviews and see for yourself the kind of service and results we're known for delivering.
Residential and Commercial Control: German cockroaches can infiltrate homes and businesses. Since they like to be by food and tend to be found in residential and commercial kitchens and bathrooms. FHS offers proven German cockroach control for both homes and businesses.
In addition to being an unpleasant sight, German cockroaches can cause outbreaks of illness and allergic reactions. In fact, they can spread over thirty kinds of bacteria, at least six kinds of parasitic worms, and as many as seven or more other human pathogens that can make people sick. These pests need to be taken seriously and require the proven expertise of FHS.
If you need extermination of German cockroaches contact the pest control professionals at FHS at 800-649-9992 or contact us online. We have the latest tools and techniques and can effectively control even the worst German cockroach infestation.
The best service starts here.
We're the most trusted pest control and lawn care company in Central Massachusetts. But don't take our word for it. Read real reviews from happy customers. Then call us and join our growing list of residents, families, and businesses who depend on Ford's Hometown Services to protect what matters most.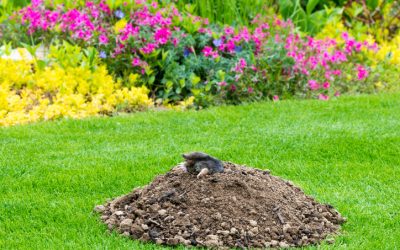 When you work hard on your lawn and flower beds, there's nothing more frustrating than seeing all of that effort destroyed by a mole. These small, burrowing insectivores can ruin a yard in a matter of days. In fact they can dig up to 18 feet per hour! Learn the...
read more