Ticks can be a major problem in Central New England year round. If tick removal is an issue for you and your family, Ford's Hometown Services has introduced a new tick extermination program offering your family and pets the best tick treatments.
We are now offering both chemical and organic certified tick elimination services. Also, as an extra benefit, it proven that both of the materials we use are also proven to kill and repel fleas, ants, spiders, mosquitoes, and other biting insects.
Did you know that one in four ticks carry Lyme disease, so it's vital that if ticks are present on your property, that you use professional tick spraying from experienced tick exterminators such as Ford's Hometown Services. With the rising health issues involving ticks and Lyme disease we are confident you'll be happy with our proven tick treatments.
Our trained tick extermination applicators will start with a blanket tick spraying that kills ticks present on your property to start your tick control program. We'll focus on lawn areas, planting beds, and walls where ticks are likely to pounce. Also, we'll spray up to 10 feet in and 3 feet high into the surrounding borders (if applicable) to further your tick elimination. Then on each scheduled return visit we will retreat all borders again to kill and repel them as part of our tick treatments. Also, both tick spraying services are proven to repel fleas, ants, spiders, mosquitoes and other biting insects.
Ford's Hometown Services also offers other pest control services including:
Mosquito Control
Bat & Wildlife Management
Ant Control
Rodent Control
Termite Control
According to the latest studies, there is an alarming increase of ticks in this area and it's getting worse. Getting rid of ticks is a major issue and rising deer populations are, in part, a main cause. With these rising health issues involving ticks and Lyme disease, we are confident you're in good hands with our highly-experienced tick exterminators. Unlike most companies, we're proud to provide the best coverage and protection using more expensive high-pressure spraying equipment to fully ensure tick elimination.
The best service starts here.
We're the most trusted pest control and lawn care company in Central Massachusetts. But don't take our word for it. Read real reviews from happy customers. Then call us and join our growing list of residents, families, and businesses who depend on Ford's Hometown Services to protect what matters most.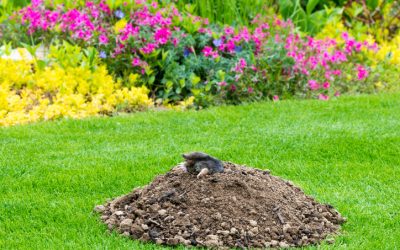 When you work hard on your lawn and flower beds, there's nothing more frustrating than seeing all of that effort destroyed by a mole. These small, burrowing insectivores can ruin a yard in a matter of days. In fact they can dig up to 18 feet per hour! Learn the...
read more