Your Local, TRUSTED Lawn Care Professionals Since 1941
The grass is always greener when you work with Ford's Hometown Services.
Your lawn is an extension of your home. Caring for it can even increase your home's value by as much as 15%. That's why when residents of Massachusetts need expert, professional lawn care for their home or business, they turn to Ford's Hometown Services. What truly sets us apart is the level of thought and expertise that goes into our lawn care programs. We've carefully selected products formulated for cool-season grass types found here in Massachusetts. They're designed to deliver stronger roots, better disease resistance, and the thick, healthy lawn you deserve.
Compare Our Lawn Care Programs
Premier Lawn
Care Program
Budget Smart
Lawn Care Program
Top Of The Line
7-Step Program
(5 Visits)
Entry Level
5-Step Program
(3 visits)
Massachusetts Licensed
Lawn Technicians
2 Pre-emergent Crabgrass
Control Treatments
Spring 4-Month Timed
Release Granular Fertilizer
Micro-Nutrient Package
Feeding
Surface Feeding
Insect Control
Sea Kelp Organic Soil
Microbial Stimulant
Summer High Potassium
4-Month Timed Release Fertilizer
Additional Iron
Enriched Applications
Low Potassium Stress
Guard Applications
Highest recommended Nitrogen
rate per 1000 sq/ft annually
True 100% Organic
Step 1 Spring – Phosphorous Free Nutrient Fertilization
Step 2 Late Spring – Phosphorous Free Nutrient Fertilization
Step 3 Fall – Core Aeration and Overseeding (key for competing with weeds)
Step 4 Fall – Phosphorous Free Nutrient Fertilization
Step 5 Fall – Liming Application
Step 6 Fall – All-Natural Soil Amendment (soil conditioner & biostimulant)
Save 50% on water!
At FHS, we offer a moisture management program for your lawn using a product called Hydretain®. It is a truly unique product that we guarantee will save you time and money when managing your lawn or garden.
This is a two-step properly timed granular application program. Early June and early August.
• Save 50% on water.
• Use it to make your neighbors green with envy!
• Reduce your effort to water by 50%.
• Perfect for water bans.
Fall Recovery
Program
Let us help your lawn recover.
The hot temperatures and lack of rainfall has created optimal conditions for weeds, disease and potential insect damaged to your lawn. As the weather has now cooled down, leaves have fallen, it is clear that fall is in full swing. In fact, fall is the best growing time of the year for cool-season turfgrass. Cooler temperatures combined with additional moisture provides an ideal recovery period for your lawn.
Let us help your lawn recover this fall. Ask us about our Fall Recovery program!
50% OFF ONE APPLICATION
FREE LAB SOIL TEST
($50 value)
5% PRE-PAY DISCOUNT
with the purchase of a full 7-Step "PREMIERE" Lawn Program.
(Discount only applies to first visit, if pre-paid. If not, last visit)
50% OFF ONE APPLICATION
FREE LAB SOIL TEST
($50 value)
5% PRE-PAY DISCOUNT
with the purchase of a full 6-Step "ORGANIC" Lawn Program
(Discount only applies to first visit, if pre-paid. If not, last visit)
5% DISCOUNT
5% PRE-PAY DISCOUNT
with the purchase of a full 2-Step "MOISTURE MANAGEMENT"
Program
(Limited time offer)
10% DISCOUNT OFF

Fall lawn services including
Aeration or Over-seeding Services
(Valid 8/15 – 9/15
Must be Pre-Paid)
*PROMOTIONS ARE FOR NEW ANNUAL CONTRACT SALES, APPLIED TO FIRST SEASON ONLY. 5% ANNUAL PLAN BUNDLE DISCOUNTS WILL BE APPLIED AUTOMATICALLY ON SECOND SEASON
*NO CRABGRASS WARRANTY AFTER MAY 7th. Please see here for more info on Crabgrass Control.
We offer a full range of lawn care services, including:
Ornamental Tree and Shrub Fertilization
Designed by our president, Christopher Ford, each of our lawn care programs uses the exact right mix of nutrients and targeted treatments at precisely the right time to deliver exactly what your lawn needs to excel.
Mr. Ford is a 1988 U-Mass Stockbridge School of Agriculture Alumni, certified nationally in Turfgrass Management, and certified in Organic Land Care (NOFA). In addition to his 30-plus years of field experience, Mr. Ford is a past three-term president of the Massachusetts Association of Lawn Care Professionals and continues to stay current with ever-changing environmental regulations.
Whether you need golf-course-grade results, or just want a beautiful yard for your family to relax in, you've come to the right place.
Your satisfaction is guaranteed.
Just one of the reasons we're the most trusted lawn care company in the area.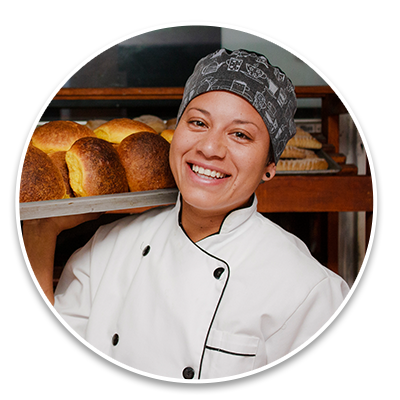 "It's been a great year for the lawns. We never would have believed it! Good Job!"
-J. Heald
"Another fine service call! Our lawn serviceman is a real asset to your company!"
-M & L Ohs
"Our technician has been exceptional with his service. We couldn't be more happy."
-Beaumont Rehab
The best service starts here.
We're the most trusted pest control and lawn care company in Central Massachusetts. But don't take our word for it. Read real reviews from happy customers. Then call us and join our growing list of residents, families, and businesses who depend on Ford's Hometown Services to protect what matters most.
When shopping for a program "Apples to Apples", our program stands apart from anyone else with the highest value. If you don't believe us, see our reviews!
Hydretain: This safe organic application applied prior to drought will reduce the amount of water needed to properly support the plants growth. This is not a wetting agent. It is an organic humectant that pulls moisture to the root hair and  becomes stored  until...
read more