Choose Your Lawn Care Program
PREMIER
Lawn Care Program
7-Step Lawn Care Program
(14 treatments in all!)
Whether you need golf-course-grade results, or just want a beautiful yard for your family to relax in, this is the program for you.
ORGANIC
Lawn Care Program
True 100% Organic
Applications in 6-Steps!
Our NOFA/OMRI Compliant TRUE 100% Organic Lawn Care Program keeps your grass green and healthy and adds life to your soil.
Add-On to any Lawn Care Program
Moisture Management Program
Save 50% on water! At FHS, we offer a moisture management program for your lawn using a product called Hydretain®. It is a truly unique product that we guarantee will save you time and money when managing your lawn or garden.
We offer a full range of lawn care services, including:
Designed by our president, Christopher Ford
Each of our lawn care programs uses the exact right mix of nutrients and targeted treatments at precisely the right time to deliver exactly what your lawn needs to excel. Mr. Ford is a 1988 U-Mass Stockbridge School of Agriculture Alumni, certified nationally in Turfgrass Management, and certified in Organic Land Care (NOFA). In addition to his 30-plus years of field experience, Mr. Ford is a past three-term president of the Massachusetts Association of Lawn Care Professionals and continues to stay current with ever-changing environmental regulations. Whether you need golf-course-grade results, or just want a beautiful yard for your family to relax in, you've come to the right place.
Your satisfaction is guaranteed.
Just one of the reasons we're the most trusted lawn care company in the area.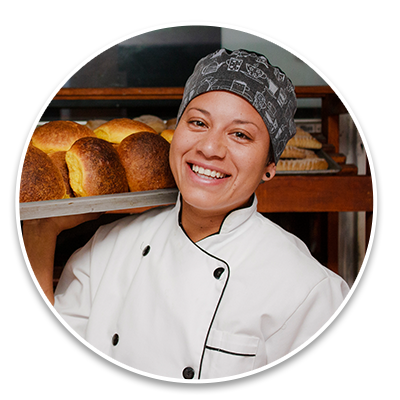 "It's been a great year for the lawns. We never would have believed it! Good Job!"
-J. Heald
"Another fine service call! Our lawn serviceman is a real asset to your company!"
-M & L Ohs
"Our technician has been exceptional with his service. We couldn't be more happy."
-Beaumont Rehab
The best service starts here.
We're the most trusted pest control and lawn care company in Central Massachusetts. But don't take our word for it. Read real reviews from happy customers. Then call us and join our growing list of residents, families, and businesses who depend on Ford's Hometown Services to protect what matters most.
When shopping for a program "Apples to Apples", our program stands apart from anyone else with the highest value. If you don't believe us, see our reviews!
The Itsy Bitsy Spider. While enjoyable as a preschool rhyme, when spiders are in your home it's anything but fun. There is no question that spiders play a key role in our ecosystem, particularly when it comes to controlling the insect population. Even knowing that,...
read more