Lawn Seeding Options
In order to thicken the grass around their home, homeowners' often turn to lawn seeding. There are a few lawn seeding options that Ford's Hometown Services offer and it is important for our customers to understand the differences and what to expect for results. All seeding is recommended and performed in the fall. Both budget and site requirements play a factor in choosing the best option for your lawn.
Below is a guide of seeding options from budget-friendly with limited and slow results to more expensive with superior and faster results:
Core Aeration with Overseeding
Core aeration with overseeding is recommended for established, thin lawns. In order to have seed-to-soil contact we recommend our core aeration first. After aerating, your technician will add seed to a spreader and walk the lawn spreading the seed which will drop into the holes created by the aerator. This is an inexpensive way to fill in a lawn, but because the holes are spaced 3-4 inches apart it may take a full season to fill in. Maturity may take until late spring the following year for optimal results. Speed of maturity depends heavily on soil temperatures above 50 degrees during spring and fall and proper watering.
Slice Seeding
Slice seeding can be an excellent choice for a thin, established lawn with frequent bare areas. It is also a great choice for level areas with existing fertile soil. Slice seeding vertically cuts the soil open as it drops the seed into the slice. Slice seeding is considerably less expensive than bringing in loam, but unfortunately can be a slower process to fill in. This is our best lawn seeding service without using loam.
For optimal results, it may take until late spring the following year for maturity. Speed of maturity depends heavily on soil temperatures above 50 degrees during spring and fall and proper watering.
Note: Low uneven areas in the lawn can create pockets of unseeded areas. Spot seeding may be required at an additional charge. Slice seeding is not recommended on steep hills. Aeration may be added for additional compaction control and top dressing benefits. De-thatching may be required by a landscaper before slicing.
Loam Preparation with Seeding
This lawn seeding option is the fastest and most successful way to establish a lawn. This can significantly take more time, money and labor. Loam applications are recommended over existing poor soil or uneven soil grade. FHS does not offer loam services due to equipment limitations. A member of our team will be happy to recommend a landscaper for this step, if required. You can also do this step yourself, if you choose. We can later return to apply seed and fertilizer.
Seeding Warranty
Due to watering requirements, traffic, shade, unforeseen winter damage and mowing expectations we do not give a warranty on any seeding services. If you have areas that are shaded, results will be impaired. You will experience germination, but the grass requiring sunlight for photosynthesis will eventually die from starvation or remain very thin. This will occur even with a shady seed mix. Shady seed cultivars grow slower and tend to do better than sunny grass species. We recommend that you prune or remove trees prior to seeding. We do not recommend spring seeding, due to weed seed competition and cold soil temperatures. We can provide advantages for fall seeding over spring seeding upon request. There is no guarantees that weed grass species (example: creeping bentgrass, annual blue) grass will not return in the near future if lawn is killed off before seeding.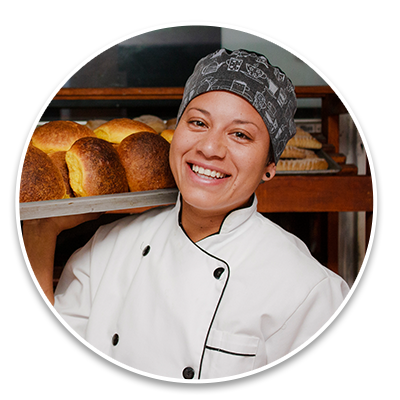 "It's been a great year for the lawns. We never would have believed it! Good Job!"
-J. Heald
"Another fine service call! Our lawn serviceman is a real asset to your company!"
-M & L Ohs
"Our technician has been exceptional with his service. We couldn't be more happy."
-Beaumont Rehab
The best service starts here.
We're the most trusted pest control and lawn care company in Central Massachusetts. But don't take our word for it. Read real reviews from happy customers. Then call us and join our growing list of residents, families, and businesses who depend on Ford's Hometown Services to protect what matters most.
When shopping for a program "Apples to Apples", our program stands apart from anyone else with the highest value. If you don't believe us, see our reviews!
Do you dread the sight of crabgrass invading your Central Massachusetts lawn? You're not alone if you're having trouble with this pesky weed. Crabgrass can be difficult to control, but with the right products and timing, you can prevent it from taking over your lawn....
read more