Wasps, Hornets & Bees Control Products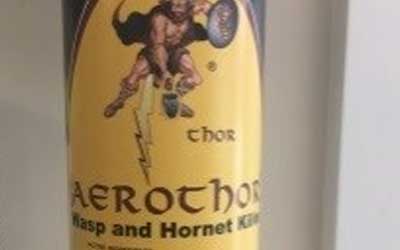 Aerothor Wasp & Hornet Jet Spray
17.5 oz. aerosol cans
Spray this product in the early morning or evening when activity has stopped and the air is still and cooler. This hornet and wasp spray keeps you safely away from the nest as you apply the product. Spray the opening of the nest and saturate the exterior of the nest. Wait 48 hours before removing the nest as long as the activity has stopped. This spray is effective on all types of hornets, wasps, and yellow jackets.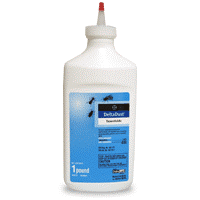 Delta Dust
1lb. Applicator Bottles
This multi-purpose dust is used to kill a variety of insects including but not limited to cockroaches, ants, termites, bedbugs, centipedes, spiders, and carpenter bees. It is also used to kill insects such as aphids, plant bugs, boxelder bugs and Japanese beetles on shrubs, roses and ornamental plants. Can be applied to cracks and crevices in the foundation to prevent insects from entering and infesting your home. Kills up to 8 months when left undisturbed.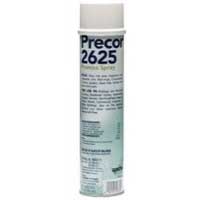 Precor 2625
21 oz aerosol cans
Fleas, Carpenter Ants, Pharaoh ants, Argentine ants, Carpenter ants, Bed bugs, Cockroaches, Crickets, Spiders, Asian lady beetles, Stink Bugs, Earwigs, Flies, Sowbugs, Silverfish, Dust mites, Carpet Beetles, Pantry Pests, Wasps & Yellow Jackets. For use in Buildings and Structures including homes, apartments, garages, kennels, commercial, industrial, or office buildings. Also on pet bedding furniture and other inanimate objects infested with fleas. Spray as a Spot and Crack and Crevice treatment only.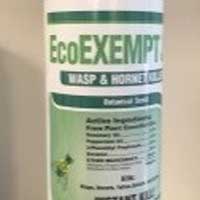 EcoExempt Jet
14 oz aerosol cans
Instant Kill! Wasps, Hornets and Yellow Jackets & Spiders. Safe to use around children and pets and ideal for IPM programs. Shake well before using. Treat in the evening or very early morning. Stand at a safe distance from the nest. Hold can in the upright position and aim toward the nest. Treat until wet coming into contact with as many insects as possible.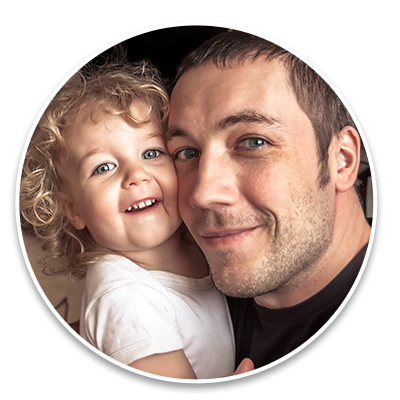 "Very efficient, used safety practices, kept me informed, exceptional professional."
-E. Kruczek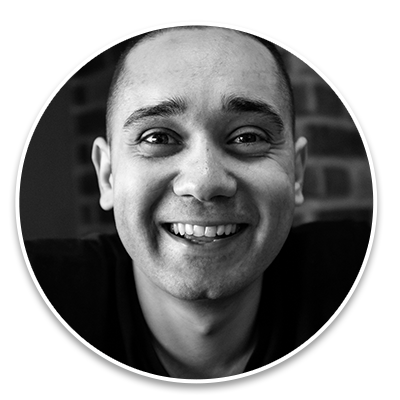 "We are very happy & satisfied with our technician."
-D. Auger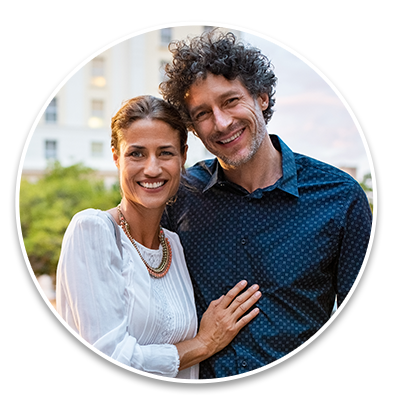 "We are very happy with your service. We will be ongoing customers."
-B & J. Douty
The best service starts here.
We're the most trusted pest control and lawn care company in Central Massachusetts. But don't take our word for it. Read real reviews from happy customers. Then call us and join our growing list of residents, families, and businesses who depend on Ford's Hometown Services to protect what matters most.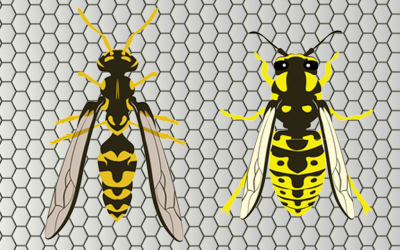 Nothing disturbs an afternoon working in the garden or a nice evening on the patio quite like seeing a yellow and black pest buzz by. Is it a wasp? A yellow jacket? Something else? Learning to identify the pest is an important first step to getting rid of them and...
read more