Spiders are one of the most feared insects. Even if you're not scared, they are not necessarily a pest you want to share your home with. That's why if you're dealing with spiders in your home or business, you can call the pest solution professionals at Ford's Hometown Services.
Headquartered in Worcester, FHS has been taking care of spiders for decades. Spiders, also known as arachnids, have eight legs and three or four pairs of eyes — made even scarier when those eyes are looking at you. We offer:
Decades of experience: We are familiar with all types of the pest and we understand that even though many are harmless, there are some types of spiders whose bite can land you in the hospital. If you see one that makes you uncomfortable, trust your gut and call the pest control professionals at FHS.
One-time or year-round services: Some home and businesses owners just need a one-time solution. Others need a year-round plan to keep pests at bay. Either way, FHS offers options so you can pick the one right for your unique situation.
Licensed technicians: Our Pest Control Technicians are licensed and FHS boasts QualityPro certification — meaning we set the standard of excellence in professional pest management through training and education.
Since spiders feed on other insects, seeing a lot of other pests in your home may be prompting them to move in. So reducing the presence of other insects in your home can actually reduce your spider problem as well. FHS offers a full range of pest control solutions.
If you have a spider problem, call FHS, the most trusted exterminators in Central Massachusetts at 800-649-9992 or request an online quote today!
The best service starts here.
We're the most trusted pest control and lawn care company in Central Massachusetts. But don't take our word for it. Read real reviews from happy customers. Then call us and join our growing list of residents, families, and businesses who depend on Ford's Hometown Services to protect what matters most.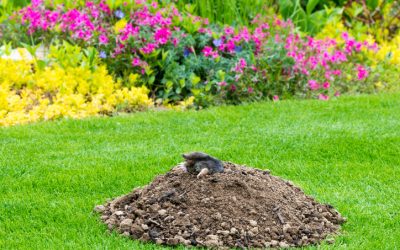 When you work hard on your lawn and flower beds, there's nothing more frustrating than seeing all of that effort destroyed by a mole. These small, burrowing insectivores can ruin a yard in a matter of days. In fact they can dig up to 18 feet per hour! Learn the...
read more