Termite Control and Prevention
Stop termites in their tracks.
Termites damage approximately 600,000 homes in the U.S. each year. Don't let your home be one of them. These wood-destroying insects are experts at getting deep into the wooden structures of a home or office building, but they are no match for the professionals at Ford's Hometown Services. Our trained, authorized technicians have 80 Years of combined experience eliminating termites and protecting your home from these ruthless invaders.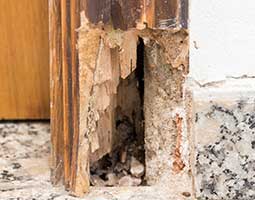 Comprehensive treatment programs you can't find anywhere else.
The termite team at Ford's Hometown Services offers comprehensive treatment programs, including our "Advanced" termite baiting and monitoring, as well as precise drill and inject liquid barrier applications. Ford's Hometown Services are experts at both and can help you assess your situation and choose the right treatment for your home.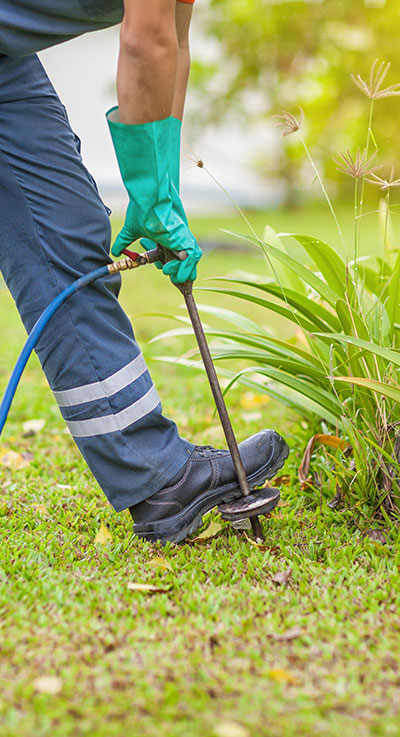 ​Liquid Treatments
If there are active termites present, we recommend a liquid treatment. This will guarantee termite colony elimination within 90 days. Other options could take up to two or three years to get control of the termite colonies around your property — and you don't have two to three years to solve this problem! These treatments are delivered by trained, authorized extermination technicians who benefit from unique skills and knowledge passed down from generations of FHS pest control experts.
How liquid barriers work:
A liquid treatment barrier is placed into the soil around your home or business, by creating a very small trench around the exterior foundation wall. In the trench, the material is applied by a technique called rodding. This will ensure the material gets down to a minimum depth of 2 feet or deeper. This will saturate the soil that abuts the exterior of that foundation wall. Many companies do not use the rodding technique, they simply trench and pour with the hope it reaches the target area depth. These are the areas where termites will gain entrance to your home. Once this material is applied to the soil, it will bond with the soil molecules to provide a termite-treated zone that can last for up to 12 years in perfect conditions.
Occasionally, drilling will be needed to apply the material beneath slabs, walkways, stoops, or driveways. The meticulousness and quality of workmanship performed by Ford's Hometown Services termite team is unmatched by any other company. You have no cause to worry — we will leave your property looking better than when we got there — guaranteed!
Termite Bait
Although sometimes slower, baiting can still be very effective at eliminating termites. Baiting stations are used to attract termites and subsequently eliminate the termite colonies surrounding the structure.
How termite baiting works:
Bait stations are placed in the ground around the home where termites forage for food (Alpha Cellulose).

After the worker termites have begun feeding and a solid connection is established through the worker termites with the colony, a growth inhibitor is placed inside the active station. The termites are continually fed this growth inhibitor until the feeding stops. The length of the feeding cycle and the amount of growth inhibitor used depends on the termite population and the size of the colony(s).
When the worker termites have been eliminated, the colony is starved of food and goes into decline. The reproductives, queens and soldiers die of starvation because they cannot feed themselves.
The Ford's Hometown Services Difference
When you work with Ford's Hometown Services, you can rest assured we will:
Detail the cost of the work based on the size of your home or building and the extent of the problem before we start so there are no surprises

Explain the various methods of treatment and how they're applied, including outlining the specific materials and how they work

Set-up a multiple-visit program to ensure your termite problem is eliminated

Guarantee our work — our elimination and prevention systems both carry warranties and are transferable to new owners

Offer inspections and treatments that meet both the Veteran's Administration (VA) and Federal Housing Administration (FHA) requirements
Ants vs. Termites
Most homeowners see a cloud of swarming flying insects and immediately think they have a termite infestation. What they might not realize is they may be looking at Flying Ants. See the simple identifiers below to help determine what pest is bugging you.
Northeastern Subterranean termites are the main species of termites that affect our region of the country.
Termites have:
straight antennae
equal length wings
straight waist
2 body segments
Flying Ants have:
bent antennae
unequal length wings
pinched waist
3 body segments
Your satisfaction is guaranteed.
Just one of the reasons we're the most trusted termite control professionals in the area.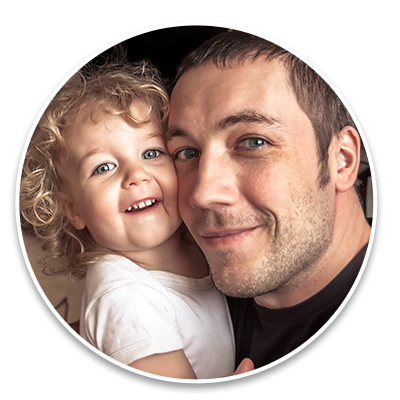 "Very efficient, used safety practices, kept me informed, exceptional professional."
-E. Kruczek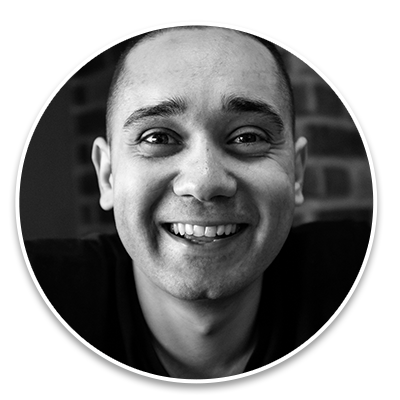 "We are very happy & satisfied with our technician."
-D. Auger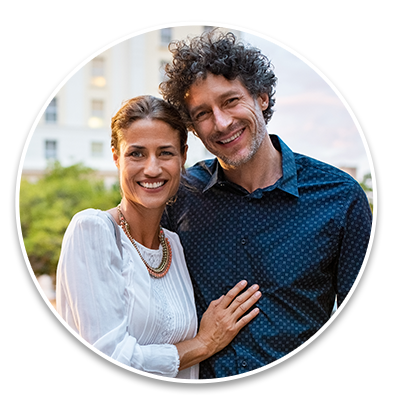 "We are very happy with your service. We will be ongoing customers."
-B & J. Douty
The best service starts here.
We're the most trusted pest control and lawn care company in Central Massachusetts. But don't take our word for it. Read real reviews from happy customers. Then call us and join our growing list of residents, families, and businesses who depend on Ford's Hometown Services to protect what matters most.
As the temperature drops, you might be celebrating not dealing with nuisance pests anymore. Bye, bye mosquitoes! But saying good riddance to some pests this winter season might have you saying hello to others. Many pests like to ride out the cold in a warm, safe spot....
read more