Termite Extermination Services
​Termites are one tough pest to exterminate. If you suspect termite problems in your home, securing termite extermination services for Worcester, MA a top priority. Termites can cause a great deal of structural damage to a building, rendering it unsafe. These pests cannot be eliminated with simple over-the-counter solutions. Your best option is working with termite extermination service professionals, who have all the right tools and have been fully trained.
Ford's Hometown Services (FHS), headquartered in Worcester, has a wealth of experience and knowledge in getting rid of termites. We've been serving Central Massachusetts for years and unlike other exterminators, we guarantee our work.
Worcester, MA residents and businesses trust FHS for termite extermination services because of our:
Comprehensive termite treatment programs: Including our "Advanced" termite baiting and monitoring, as well as precise drill and inject liquid barrier applications. We will help you assess your unique needs and select the best option for you and your home.
Decades of experience: Our specialized, meticulously-trained technicians have 80 years of combined experience eliminating termites and protecting Worcester, MA homes and businesses. That means our programs are delivered by trained, authorized extermination technicians who benefit from unique skills and knowledge passed down from generations of FHS pest control experts.
Dedication to customer service: We'll even detail the termite extermination services cost of the work before we start so there are no surprises.
Termites can go unnoticed for years on end before they cause noticeable damage. They feed on wood and other materials made out of dead plants. That means nearly everything in your home can be a victim of termites – the foundation, furniture, even books.
If you live in Worcester, MA and want to protect your home from the considerable repair and replacement costs a termite infestation will invariably cause, don't delay in hiring termite extermination services like FHS. Call 800-649-9992 or request an online quote today!
The best service starts here.
We're the most trusted pest control and lawn care company in Central Massachusetts. But don't take our word for it. Read real reviews from happy customers. Then call us and join our growing list of residents, families, and businesses who depend on Ford's Hometown Services to protect what matters most.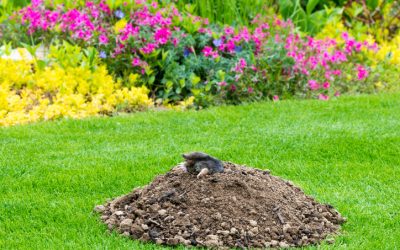 When you work hard on your lawn and flower beds, there's nothing more frustrating than seeing all of that effort destroyed by a mole. These small, burrowing insectivores can ruin a yard in a matter of days. In fact they can dig up to 18 feet per hour! Learn the...
read more