If you suspect you have termites, time is of the essence. These wood-destroying insects are experts at getting deep into the wooden structures of a home or office building and can quickly cause expensive damage. If you're looking for termite extermination, nobody does the job better than Ford's Hometown Services (FHS). Headquartered in Worcester, MA, FHS has the experience and expertise you need.
FHS has been helping local homeowners and business owners deal with termites for decades. Here is what sets FHS apart from the competition:
No cost surprises: We detail the cost of the work based on the size of your home or building and the extent of the problem before we start so there are no surprises.
Multi-year warranty program: FHS ensures that your termite problem is completely eliminated – many exterminators don't bother to do this, which is why we're the only termite extermination company that can claim our success record. We offer discounted multi-year warranties to confirm that your termites are gone upon our annual inspection. Our trained termite inspector will analyze the station contents if you have a baiting system in place or verify the integrity of the detection monitor if you opted for a liquid treatment.
Transparency: We explain the various methods of treatment and how they're applied, including the specific materials and how they work.
FHS is the go-to termite exterminator for Worcester, Massachusetts. We offer comprehensive treatment programs, including our "Advanced" termite baiting and monitoring, as well as precise drill and inject liquid barrier applications. Our programs are delivered by trained, authorized extermination technicians who benefit from unique skills and knowledge passed down from generations of FHS pest control experts. In addition, FHS is authorized and qualified to perform termite inspections that meet Veterans Administration (VA) and Federal Housing Administration (FHA) requirements.
If you need termite extermination, FHS is the right partner. Call us at (800) 649-9992 or schedule an appointment and get a free estimate.
The best service starts here.
We're the most trusted pest control and lawn care company in Central Massachusetts. But don't take our word for it. Read real reviews from happy customers. Then call us and join our growing list of residents, families, and businesses who depend on Ford's Hometown Services to protect what matters most.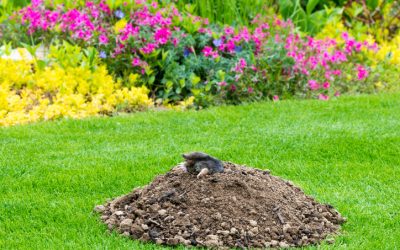 When you work hard on your lawn and flower beds, there's nothing more frustrating than seeing all of that effort destroyed by a mole. These small, burrowing insectivores can ruin a yard in a matter of days. In fact they can dig up to 18 feet per hour! Learn the...
read more