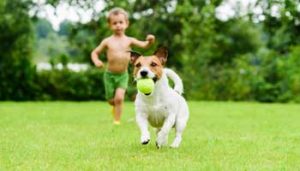 Worcester, MA tick control is more important than ever, especially as ticks can represent a serious health threat for anyone they bite. Lyme disease is serious, as are the other numerous bacterial diseases ticks spread.
If you are searching for help with tick control for Worcester, MA, look no further. Ford's Hometown Services (FHS) is your one-stop-shop for pest control throughout Central Massachusetts. Headquartered in Worcester, FHS has been protecting area families from ticks and other pests for years.
Worcester, MA residents depend on FHS techs for tick control and extermination services because we offer:
Thorough and comprehensive programs: Our popular 4-step tick suppression program focuses on the areas of your property that are most at risk, including planting beds, stone walls, bushes, and tall grass.
Options that meet diverse needs: FHS has both a traditional control product as well as an organic green alternative program (organic 25B exempt) to meet the needs of different homeowners. Regardless of if you choose the EPA-approved or the EPA-exempt option, we'll work to make sure your yard is safe all season long.
Expertise and experience: Our state-licensed and trained technicians will spray 4-feet high and 10-feet in all areas on each application to give you the coverage you just can't get anywhere else.
Worcester, MA residents also appreciate the fact we are certified "Pollinator Protectors" — a certification that recognizes the lengths our team goes to protect pollinators and their habitats.
If you live in Worcester, MA and want to protect your family from ticks, call the tick control pros at FHS at 800-649-9992 or request an online quote today! Ticks are no longer a threat just in the summer, we can help protect your property spring, summer, and fall.
The best service starts here.
We're the most trusted pest control and lawn care company in Central Massachusetts. But don't take our word for it. Read real reviews from happy customers. Then call us and join our growing list of residents, families, and businesses who depend on Ford's Hometown Services to protect what matters most.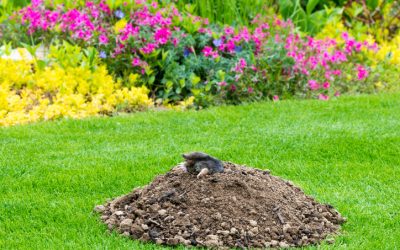 When you work hard on your lawn and flower beds, there's nothing more frustrating than seeing all of that effort destroyed by a mole. These small, burrowing insectivores can ruin a yard in a matter of days. In fact they can dig up to 18 feet per hour! Learn the...
read more