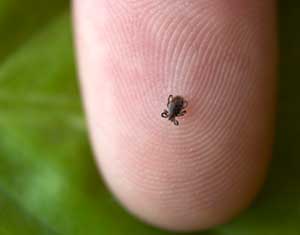 When spring and summer hit Massachusetts that means one thing – ticks will be out in full force! Ticks are a very real danger to both humans and animals alike, so it's a smart idea to practice tick prevention. Several varieties of ticks are common in New England, including the black-legged tick, also known as the deer tick, the lone star tick, the dog tick, and the brown dog tick. Ford's Hometown Services (FHS), headquartered in Worcester, MA is the go-to exterminator for tick prevention.
Ticks can carry serious and potentially debilitating diseases like Lyme disease, Babesisis, and Rocky Mountain Spotted Fever – and that's why tick prevention is more effective than dealing with the aftermath of a bite from a disease-carrying tick. When you work with FHS, you can rely on:
Focused programs: FHS offers tick control programs that deliver real results. Ticks thrive in tall grass, bushes and shrubbery, and wooded areas. With our four perfectly-timed applications that are hyper-focused on wooded border areas, planting beds, walking paths, under decks and more, our tick prevention services target top breeding spots. In addition, we offer both traditional and organic programs.
Experienced professionals: Our team of trained and state-licensed applicators have the skills and experience you need to protect your family from the dangers of ticks. Our technicians will spray 4 feet high and 10 feet in, delivering exceptional coverage.
Impressive results: Unlike other companies that use backpack misters, FHS uses truck-mounted sprayers for better coverage. And, we're certified "Pollinator Protectors" – meaning our team goes to great lengths to protect the habitat of pollinators while still delivering remarkable tick prevention homeowners.
Don't take chances with ticks. The symptoms of tick-related illnesses can include rashes, fever, nausea, headaches, muscle pain, and loss of appetite in the short term, and if left unchecked can cause joint pain, abdominal pain, and forgetfulness in the long term. Putting in place tick prevention means you don't have to worry about ticks biting you, your family, or your pets.
If you're ready to protect your family and ensure your property can be fully enjoyed this season, you need tick prevention. Call the experts at FHS today at (800) 649-9992 or schedule an appointment.
The best service starts here.
We're the most trusted pest control and lawn care company in Central Massachusetts. But don't take our word for it. Read real reviews from happy customers. Then call us and join our growing list of residents, families, and businesses who depend on Ford's Hometown Services to protect what matters most.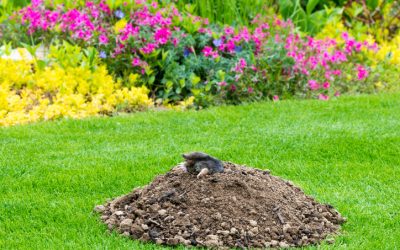 When you work hard on your lawn and flower beds, there's nothing more frustrating than seeing all of that effort destroyed by a mole. These small, burrowing insectivores can ruin a yard in a matter of days. In fact they can dig up to 18 feet per hour! Learn the...
read more