All kinds of pests try to get into your home or business – rodents, crawling and flying insects, and other wildlife – so it's a good idea to contact a professional pest control company such as Ford's Hometown Services to ensure that your building is pest-free. As a leading Worcester pest control firm, Ford's has the trained personnel, equipment, and expertise to quickly and efficiently take care of any Worcester pest control problem you might have.
Our Worcester pest control services include:
Thorough inspection and comprehensive analysis of your pest control problem
Fast, accurate, and cost-efficient estimate
Highly-effective, professional pest control products applied by trained and licensed professionals
Follow-up assessment
Our combined expertise and experience enable us to accurately assess your Worcester pest control problem and implement the best pest control solution for you. Our termite division was established in the 1960s, and our turf management and lawn care services were created in the 1970s. With decades of pest control experience under our belts, nobody does it better than Ford's.
At Ford's Hometown Services, we've developed and perfected new concepts in pest control for homes, businesses, schools, health care facilities, hotels, and food-handling establishments – as well as for other communities in Massachusetts, Rhode Island, and Connecticut. Our pest control programs will protect your structure with the most modern, effective methods of pest management.
Tired of searching high and low for a reliable pest control service? Ford's Hometown Services offers just what you're looking for. We've been a family-owned and operated pest management company since 1941. Contact our Worcester pest control experts today!
The best service starts here.
We're the most trusted pest control and lawn care company in Central Massachusetts. But don't take our word for it. Read real reviews from happy customers. Then call us and join our growing list of residents, families, and businesses who depend on Ford's Hometown Services to protect what matters most.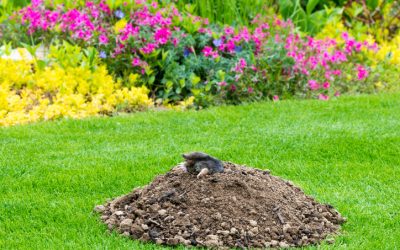 When you work hard on your lawn and flower beds, there's nothing more frustrating than seeing all of that effort destroyed by a mole. These small, burrowing insectivores can ruin a yard in a matter of days. In fact they can dig up to 18 feet per hour! Learn the...
read more