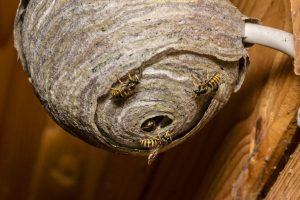 Treating your property for hornets and other wasps can be tricky. The sting of a single hornet, wasp, or bee is painful at best, but encountering an entire angry swarm can be deadly, especially for children and the elderly. The safest way to deal with an infestation is to hire professional hornet control services like the experts at Ford's Hometown Services (FHS).
FHS, headquartered in Worcester, has a wealth of experience and knowledge dealing with hornet nests and infestations. We have experience with all types of hornets that are common in Massachusetts, including white-faced hornets, European hornets, bald-faced hornets, as well as other wasps like the yellow jacket. We offer:
Comprehensive services: Our hornet control services include locating and treating the nests. By working with us, you eliminate the threat of getting stung.
Decades of experience: Nests should be found and eliminated as soon as possible to ensure the safety of everybody who visits your property. We've been serving Central Massachusetts for years and have experience finding and treating hornet infestations for both residential and commercial properties.
Exceptional customer service: FHS is known for our top-notch customer service. Just check out hundreds of five-star reviews! We even offer $60 off services with our Ultimate Pest Plan. Be sure to ask about it when you call!
Hornet control services can be enough to eliminate the current hornets, but more might just move in. Our team can provide guidance to help you keep your property hornet-free!
If you are looking for hornet control services, call FHS today at 800-649-9992 or request an online quote today!
The best service starts here.
We're the most trusted pest control and lawn care company in Central Massachusetts. But don't take our word for it. Read real reviews from happy customers. Then call us and join our growing list of residents, families, and businesses who depend on Ford's Hometown Services to protect what matters most.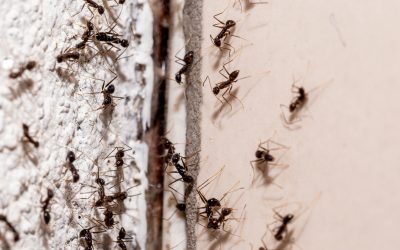 If you are excited about spring and anxious to leave behind the cold days of winter, you're not the only one! So are ants! Spring is the time of year ants re-emerge from winter dormancy to replenish their energy and mate. It's also the time of year you might first see...
read more