From ants to termites, pests in the area can range from annoying to dangerous. That's why when it comes to pest control for your home, property, or commercial building, you deserve the best — you deserve Ford's Hometown Services. As a family-owned and operated pest management company headquartered in Worcester, Massachusetts, we've been serving the pest control needs of our friends and neighbors since 1941.
Residents trust our:
Thorough process: From the initial inspection to follow-up, our team is fast, accurate, and attentive every step of the way. We'll provide a thorough explanation of your pest problem, deliver a cost-efficient estimate (in most cases a FREE estimate over the phone), and follow up to ensure you are satisfied with the outcome.
Professional products: We provide highly-effective, professional pest control products and use the best equipment on the market today to apply those products with laser focus.
Expert team: Our exterminators are highly trained and Massachusetts state-licensed professionals who follow proven pest management principles and are environmentally conscious.
Proven solutions: Whether you need a one-time fix or ongoing, year-long protection, our team will protect your property against the most common pests, including ants, beetles, bed bugs, ticks, mosquitos, wasps, cockroaches, fleas, and so much more.
Ford's Hometown Services isn't just another exterminator — we're THE Worcester-area pest management company. Ford's Hometown Services is locally-owned and operated. We founded the Central Massachusetts Pest Control Association and we're a member of the National Pest Control Association and the New England Pest Control Association.
Residents of the area who are looking for pest control services depend on Ford's Hometown Services. Call us today at 800-649-9992 or fill out the form to get started today. We have a 100% satisfaction guarantee — so don't put up with pests for one more minute. Call the experts today!
The best service starts here.
We're the most trusted pest control and lawn care company in Central Massachusetts. But don't take our word for it. Read real reviews from happy customers. Then call us and join our growing list of residents, families, and businesses who depend on Ford's Hometown Services to protect what matters most.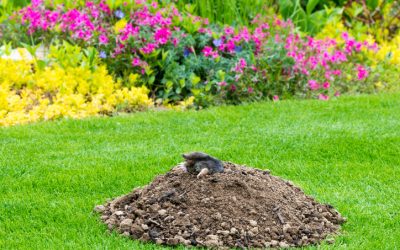 When you work hard on your lawn and flower beds, there's nothing more frustrating than seeing all of that effort destroyed by a mole. These small, burrowing insectivores can ruin a yard in a matter of days. In fact they can dig up to 18 feet per hour! Learn the...
read more