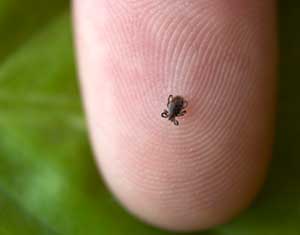 ​Ticks are not only a nuisance — they are also dangerous. In fact, one in four deer ticks in New England carry Lyme disease, an inflammatory disease. When it comes to your property and keeping your family and pets safe, investing in tick management and tick removal from Ford's Hometown Services (FHS), a Worcester-based company is a must.
Worcester, MA residents depend on FHS for comprehensive tick management. Our trained applicators have years of tick removal experience and know exactly where ticks are most likely to be found, including planting beds, ground cover, under decks and rock walls.
FHS technicians are the leading exterminators in Worcester County and beyond, including all of Central Mass. We offer two proven tick management programs for Worcester, MA residents to choose from:
Option One: Knock-em Out Spray Program (Traditional Control Product)
Our trained and licensed pesticide applicators can apply an insecticide spray for tick management on your Worcester, MA property. This service provides rapid knockdown/kill and residual protection and comes with our "Satisfaction Guarantee"
Option Two: Green Alternative Program (Organic 25B exempt Product)
For those Worcester, MA residents who want a green alternative for tick management, FHS is USDA National Organic program compliant. We use all-natural botanical rosemary and peppermint oils. This service also provides rapid knockdown/kill but with shorter residual protection.
Worcester, MA residents love that we will spray up to 10-20 feet in and up to 4 feet high into the surrounding borders (if applicable) to further your insect protection. As an added bonus, both services are proven to repel fleas, ants, spiders, mosquitoes and other biting insects!
If you live in Worcester, MA, and need tick management and tick control services, give FHS a call at 800-649-9992 or request an online quote today!
The best service starts here.
We're the most trusted pest control and lawn care company in Central Massachusetts. But don't take our word for it. Read real reviews from happy customers. Then call us and join our growing list of residents, families, and businesses who depend on Ford's Hometown Services to protect what matters most.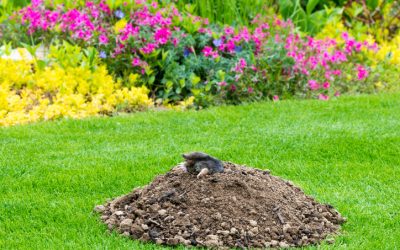 When you work hard on your lawn and flower beds, there's nothing more frustrating than seeing all of that effort destroyed by a mole. These small, burrowing insectivores can ruin a yard in a matter of days. In fact they can dig up to 18 feet per hour! Learn the...
read more