Wildlife Removal for Grafton, MA
Grafton, MA, has an impressive history. From being a significant contributor to the American industrial revolution to being part of the Blackstone River Valley National Heritage Corridor — the oldest industrial region in the U.S. Many notable people called the city home, including professional baseball players, decorated war generals, revered journalists, forward-looking inventors, and popular playwrights.
Wildlife also has a history in the area, especially with hundreds of acres of protected land in and around the city they call home. Sometimes those wild animals leave their protected areas and wander into yards, homes, and buildings. They can cause damage and spread disease, so they need to be dealt with quickly. When this happens, residents of Grafton, Mass call Ford's Hometown Services (FHS) for wildlife removal services.
We've served the Grafton, Mass area for decades. Headquartered in nearby Worcester, our team will help protect you and your family from Grafton's most common wildlife, including bats, raccoons, skunks, opossums, squirrels, snakes, moles, foxes, birds, and more.
FHS is the most trusted pest control and wildlife removal company in Central Mass because of our:
Proven Process:

We focus on three key steps that include inspection, removal, and exclusion. We'll identify access points, safely remove any problem animals following all Massachusetts state regulations, and implement exclusion techniques (if applicable) to ensure the wildlife doesn't return.

Extensive Experience

: Our team will remove intrusive animals and we'll implement a plan to protect your property now and in the future. We have the knowledge, experience, and expertise to do the job right and help you protect your property for the long-term.

Superior Service

: We're known for our exceptional and professional customer service. Everyone from the friendly representative who takes your initial call to the technician who comes to your home will respect you, your time, and your property.
We understand when you find wildlife in your Grafton, Mass home, garage, shed, or in your yard, you want the issue addressed quickly. Our knowledgeable, friendly technicians will deliver wildlife removal services as quickly and cost-effectively as possible, so your life can get back to normal.
If you need wildlife removal services and you live in Grafton, North Grafton, South Grafton, or the surrounding area, call FHS today at 800-649-9992 or request a quote.
Your satisfaction is guaranteed.
Just one of the reasons we're the most trusted lawn care company in the area.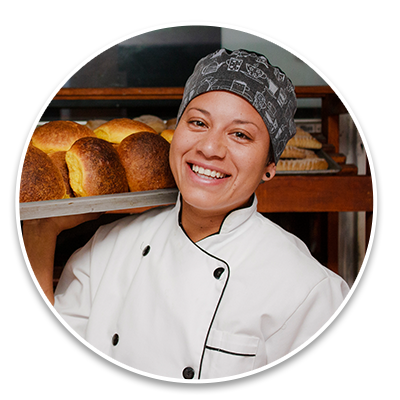 "It's been a great year for the lawns. We never would have believed it! Good Job!"
-J. Heald
"Another fine service call! Our lawn serviceman is a real asset to your company!"
-M & L Ohs
"Our technician has been exceptional with his service. We couldn't be more happy."
-Beaumont Rehab
The best service starts here.
We're the most trusted pest control and lawn care company in Central Massachusetts. But don't take our word for it. Read real reviews from happy customers. Then call us and join our growing list of residents, families, and businesses who depend on Ford's Hometown Services to protect what matters most.
When shopping for a program "Apples to Apples", our program stands apart from anyone else with the highest value. If you don't believe us, see our reviews!
Mice may look cute and harmless, but they can be an extreme hazard to your home if left unchecked. Not only do mice spread disease through their droppings, but if left to multiply, the risk of them causing a house fire increases. In this post, we'll discuss the risks...
read more