Rats are often found in and around farms, gardens, open fields, and can easily make their way into homes and other buildings with their ability to squeeze into almost any structure. You can't ignore a rat problem — the situation can quickly turn serious with damage to your property or the introduction of diseases into your home.
It's essential to your safety to quickly seek rat control services. If you see rats in your garden, yard, or other landscaping, it's very likely that they will soon invade your home. Call the rat control professionals at Ford's Hometown Services (FHS).
Based in Worcester, Massachusetts, our rat control professionals will deal with the issue quickly and effectively. We're known as the premier pest control company in the area due to our:
Highly-trained professionals

:

Our licensed Pest Control Technicians will eradicate your pest problem. Our

rat control

services follow the Integrated Pest Management (IPM) Principles. Our team is dedicated to utilizing the most common-sense and environmentally conscious best practices.

Decades of experience

:

We have more than 80 years of experience eliminating rats and other pests from homes, businesses, schools, hotels, and other facilities in the area. If you're unsure if you're dealing with mice or rats, our expert team can identify your problem — and take care of it no matter which rodent you are dealing with.

Top-notch customer service

:

FHS is focused on delivering the best customer service possible. In fact, we offer a 100% satisfaction guarantee. The bottom line is, we call the

area home too, and we will treat you with the respect you expect from friends and neighbors.



If you need rat control, call Ford's Hometown Services at 1-800-649-9992 or fill out the online form to get started. Rats are an incredibly invasive species and shouldn't be ignored. Our team of highly experienced pest control experts will restore peace to your home, business, or other property.
The best service starts here.
We're the most trusted pest control and lawn care company in Central Massachusetts. But don't take our word for it. Read real reviews from happy customers. Then call us and join our growing list of residents, families, and businesses who depend on Ford's Hometown Services to protect what matters most.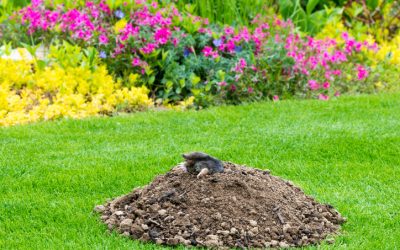 When you work hard on your lawn and flower beds, there's nothing more frustrating than seeing all of that effort destroyed by a mole. These small, burrowing insectivores can ruin a yard in a matter of days. In fact they can dig up to 18 feet per hour! Learn the...
read more